Let's Collaborate! Launch
We are at the start of a sharing revolution … 
The collaborative consumption movement (renting, swapping, sharing through technology) is gaining momentum at a rapid pace and scale than ever before. From Zipcar to Airbnb, more and more start-ups are emerging in this space and NYC is becoming a hub for such organizations.
The Let's Collaborate! launch event showcased a variety of local sharing economy organizations in New York and discussed whether New York is ripe for such a movement, what barriers exist (and how to overcome them), and insights into their different business models. The panelists consisted of:

Caroline Woolard is the Co-Founder of OurGoods.org and Trade School, two resource-sharing platforms that fuse cutting-edge technology with community-based social protocols. OurGoods.org is a peer-to-peer online network that facilitates the barter of goods and services between creative people. Caroline's expertise makes her a regular speaker on the sharing economy at TEDx, MoMa, Parsons, and more.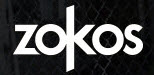 Andrew Hapke is the Co-Founder of Zokos, the Kickstarter for parties. Zokos makes it easier for people to connect in real life – over food – by reducing "barriers to entertaining". In a world where many people are hungry for real life interaction, Andrew and the Zokos team use food as the basis for their platform to bring people together.

Jennifer Lee is the Founder of ClosetDash Shop, a social way to sell, swap and donate your stuff. An escapee from the world of Wall Street, she set out to find a fun, affordable, and green way for women to be fashionable. This year, more than 4500 items have been swapped amongst 500 participants at ClosetDash's swap parties.

Paul Citarella is the Founder of Jointli, a platform for collaborative ownership of luxury items like boats, aircraft, and vacation homes. Jointli connects people with co-owners to share just about anything, and makes managing the logistics of owning a shared item easy. Since its launch in 2011, Jointli has helped people co-own items ranging from jetskis to vacation homes.